Taro's Origami Paper
The amazing made-in-Japan quality.

"Taro's Origami Studio Origami Paper" was designed and curated by Taro's Origami Studio teachers based on countless hours of folding experience.  "Taro's Origami Studio Origami Paper" is made in Japan, and its quality has been ensured with countless creases, squashes, and crimps.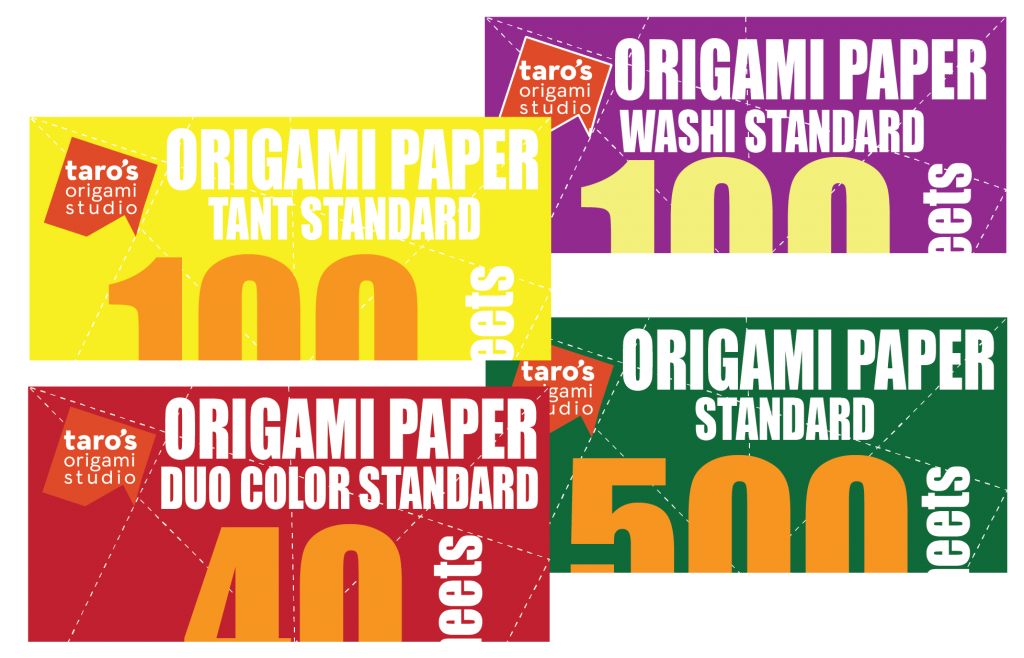 Explore all whole product range!
We offer four different types of origami paper in a variety of sizes. Look below to choose the paper that paper that is right for you.
Choose Your Favorite Styles
Standard | Tant | Duo Color | Washi
STANDARD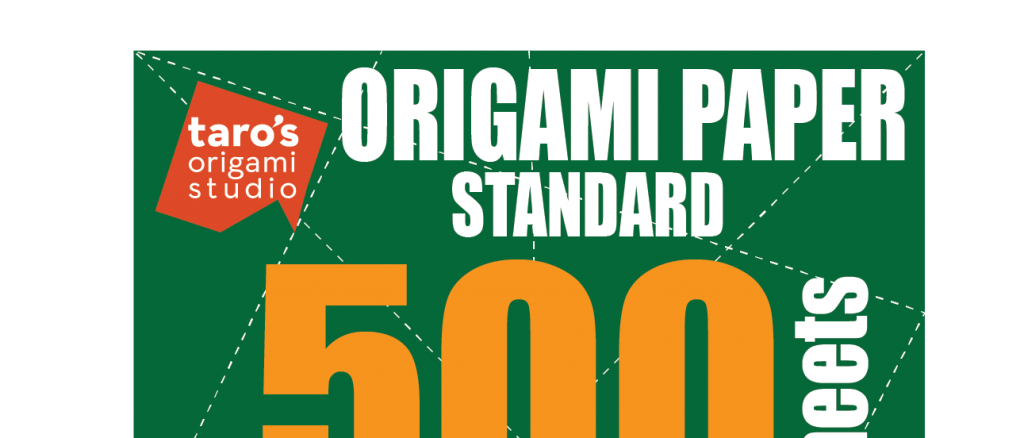 The go-to for all origami folders; this paper is colorful, thin, and resilient. Perfect for all types of origami. This paper comes in a variety of colors and is dyed on side, white on the back.
TANT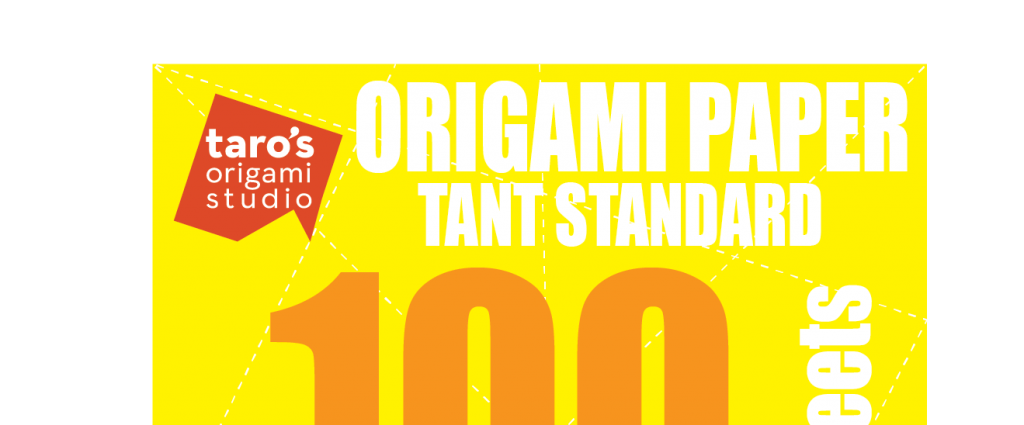 Rigid and textured, this paper is perfect for modular and advanced origami models. Tant is dyed the same color on both sides of each sheet.
DUO COLOR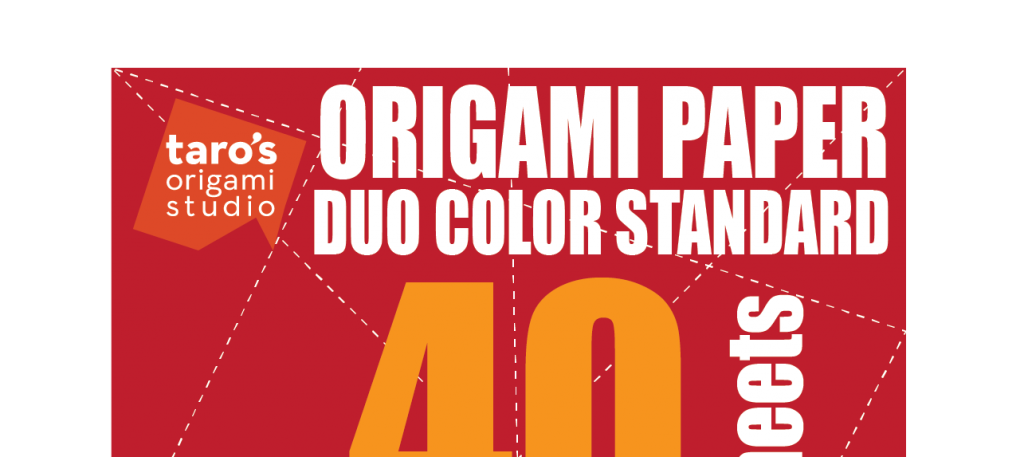 This paper a different color on the front and back of each sheet, in a variety of color combination. Great for origami models that have a color change.
WASHI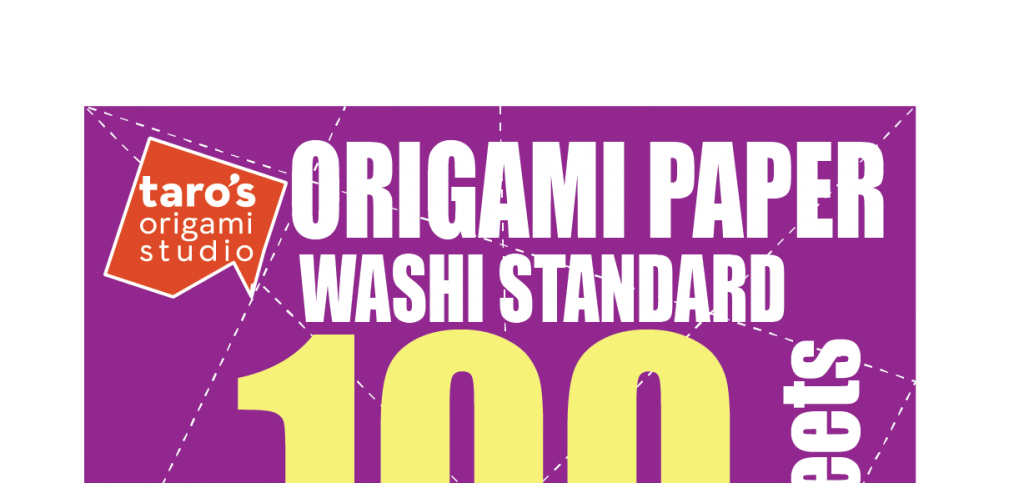 A type of paper that is beautifully textured and fabric-like to the touch. This paper is dyed all the way through, giving each sheet a single vibrant color.
Up to 100 colors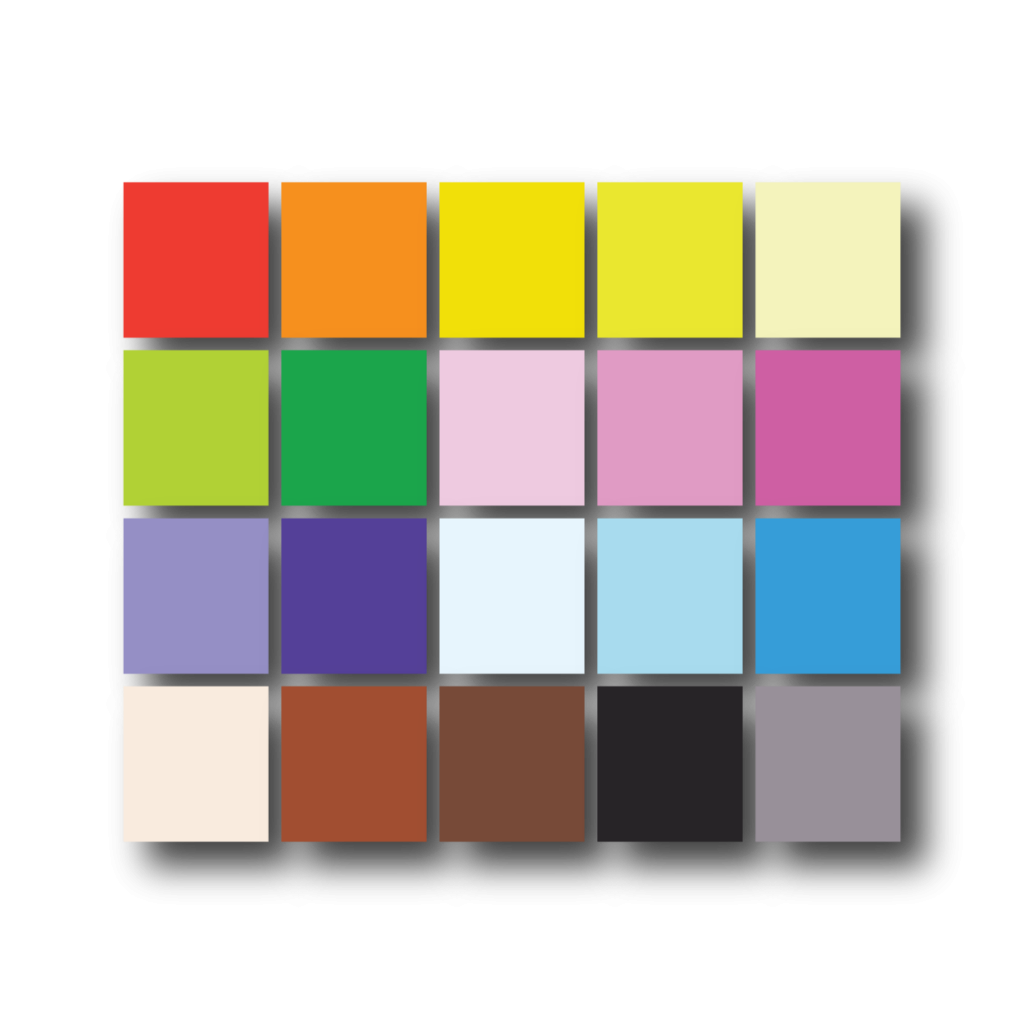 From vibrant hues to earth tones, Taro's Origami Paper comes in a variety of colors. Take a look at each package description to see what color combinations each has to offer.
Silver and Gold included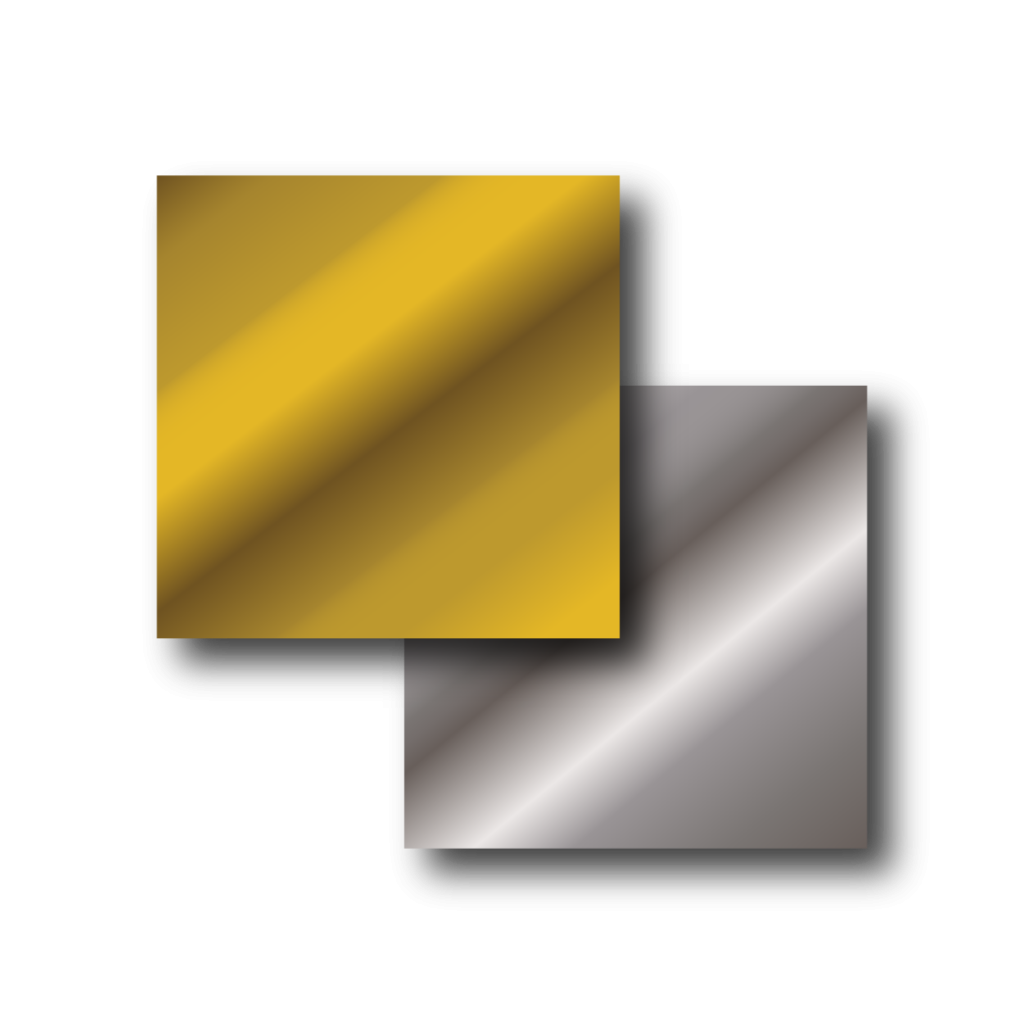 Select Taro's Origami Studio paper packages include gold and silver foil sheets. Each foil sheet is backed with white paper. Great for folding advanced, complex, and super complex origami models are posable and will keep their shape for years to come.
A Variety of Origami Paper Types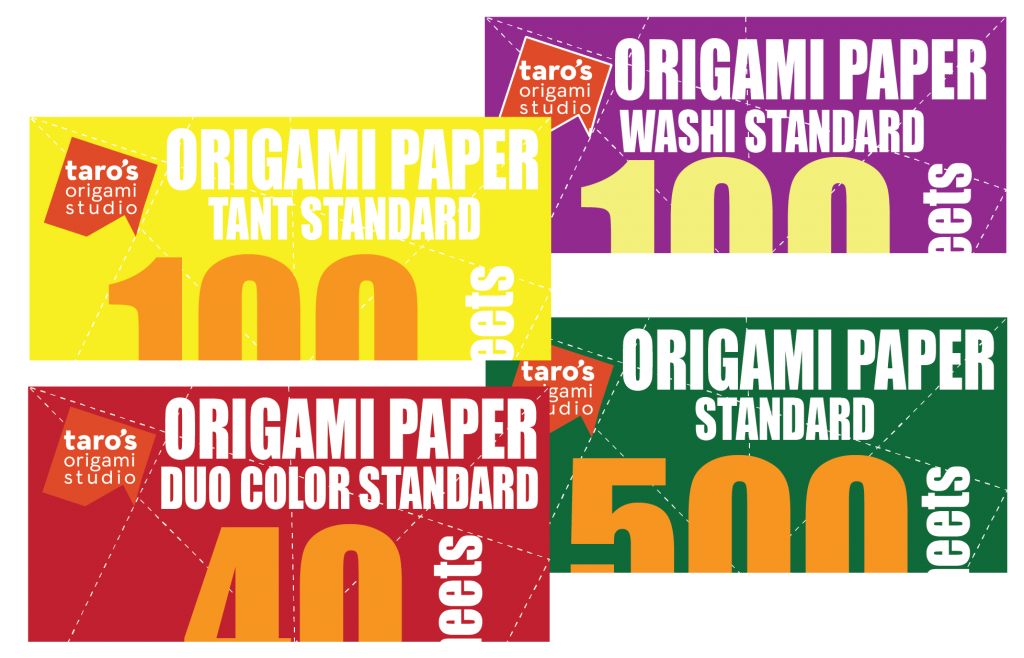 We offer Standard, Duo Color, Tant, and Washi origami papers.
A Range of Sizes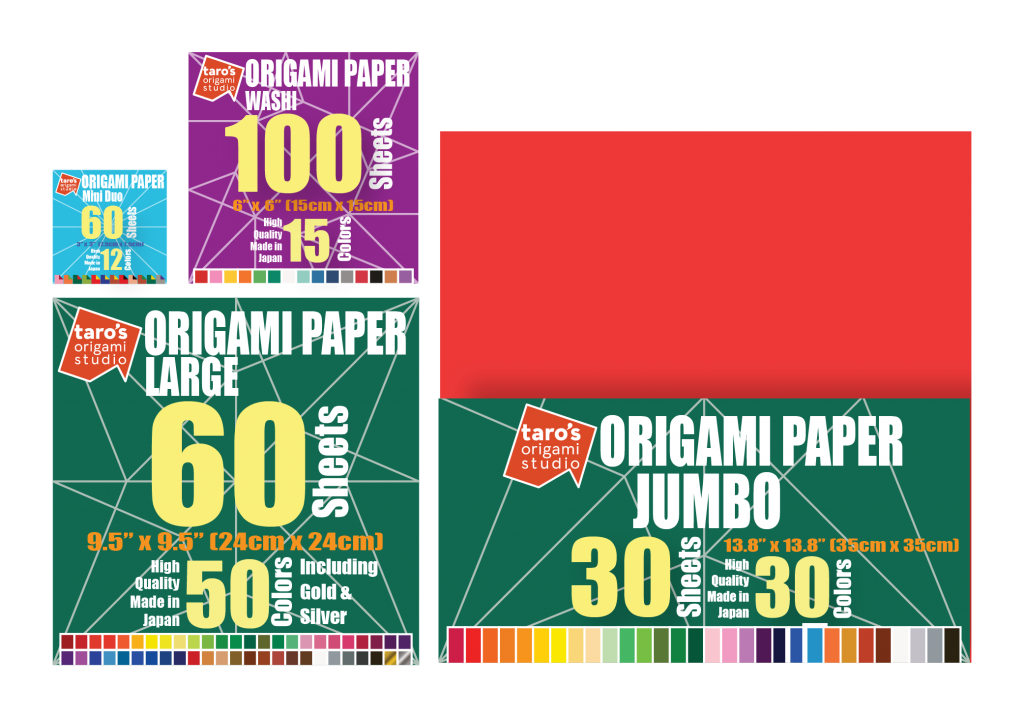 Our paper ranges in size from squares as little as 3 inches, all the way up to 14 inches. Comes in Mini, Standard, Large, and Jumbo.
This Is Some Amazing Paper
65 | 300 | 500 | Large | Jumbo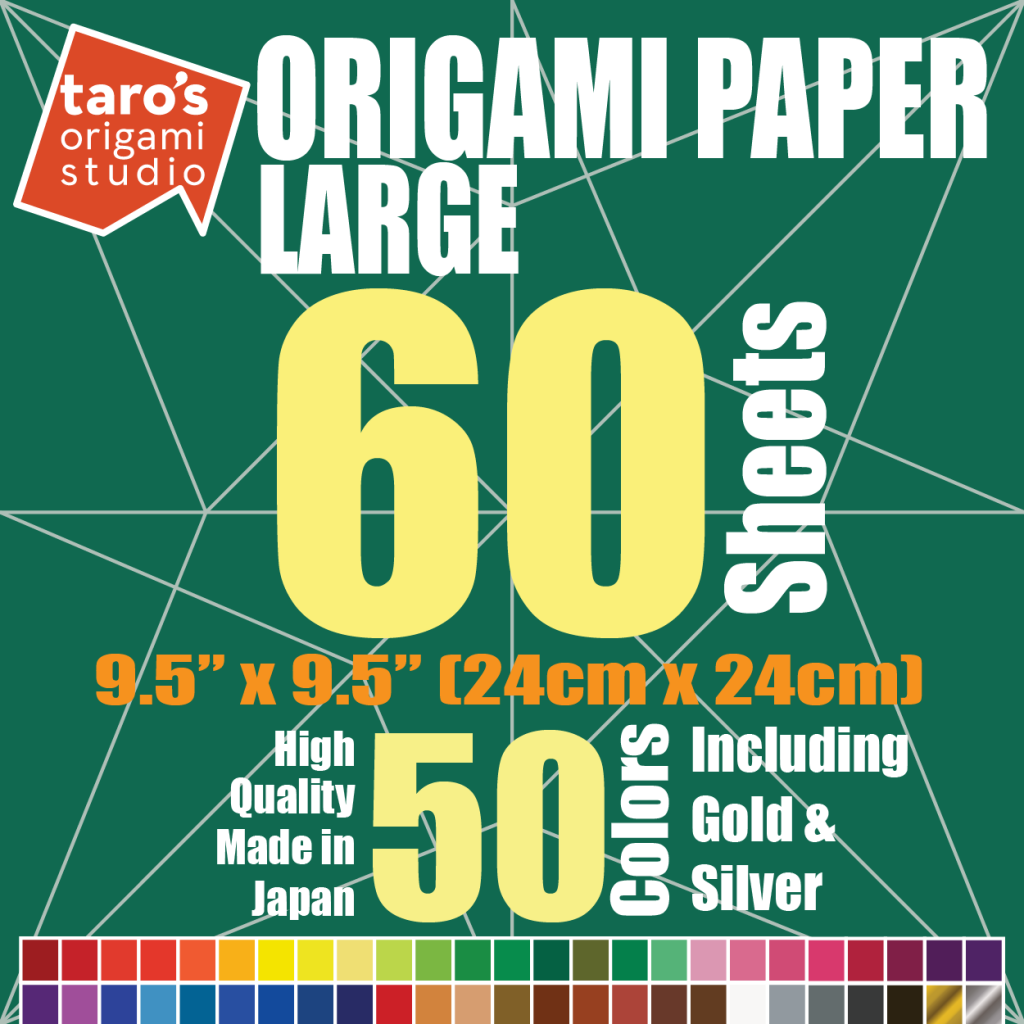 Standard Large
24cm (9.5 inch)
60 sheets
One sided 50 colors, including gold and silver foil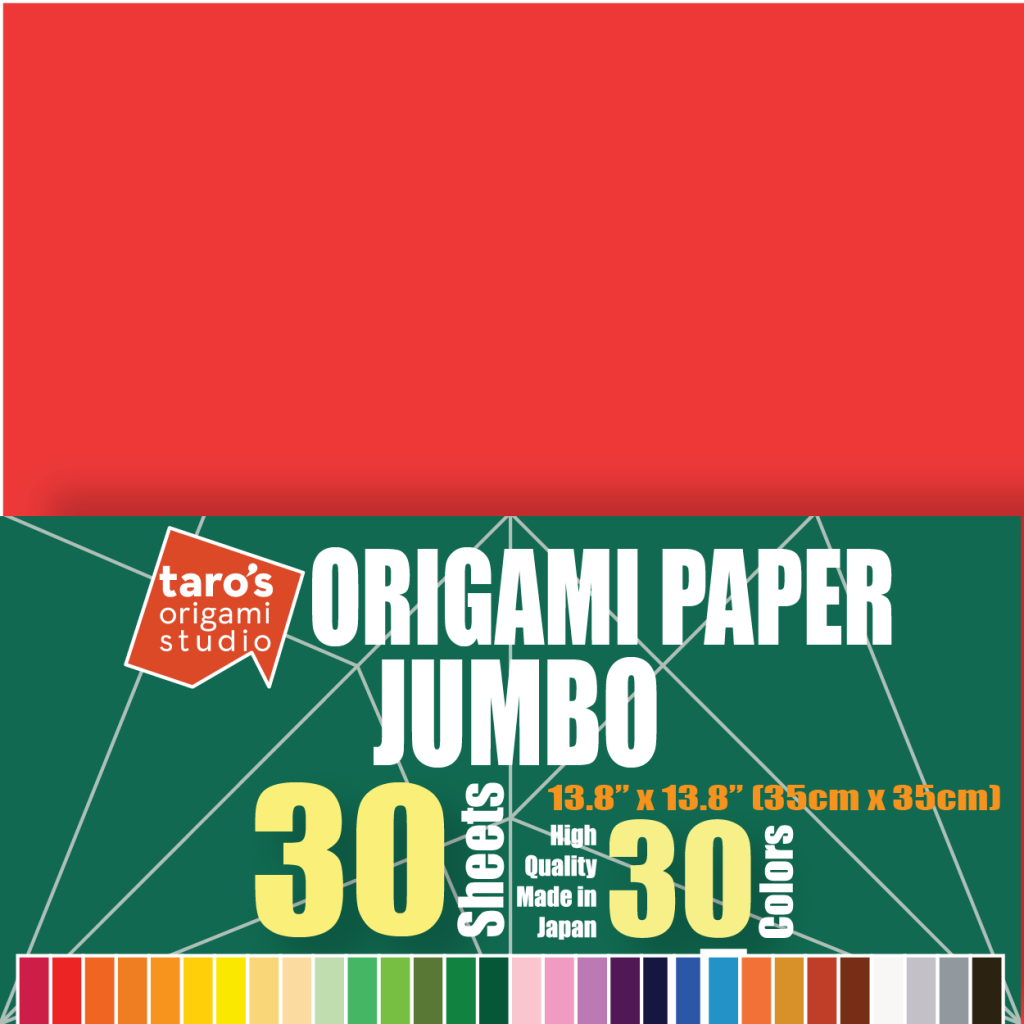 Standard Jumbo
35cm (13.8 inch) squares
30 sheets
One sided 30 colors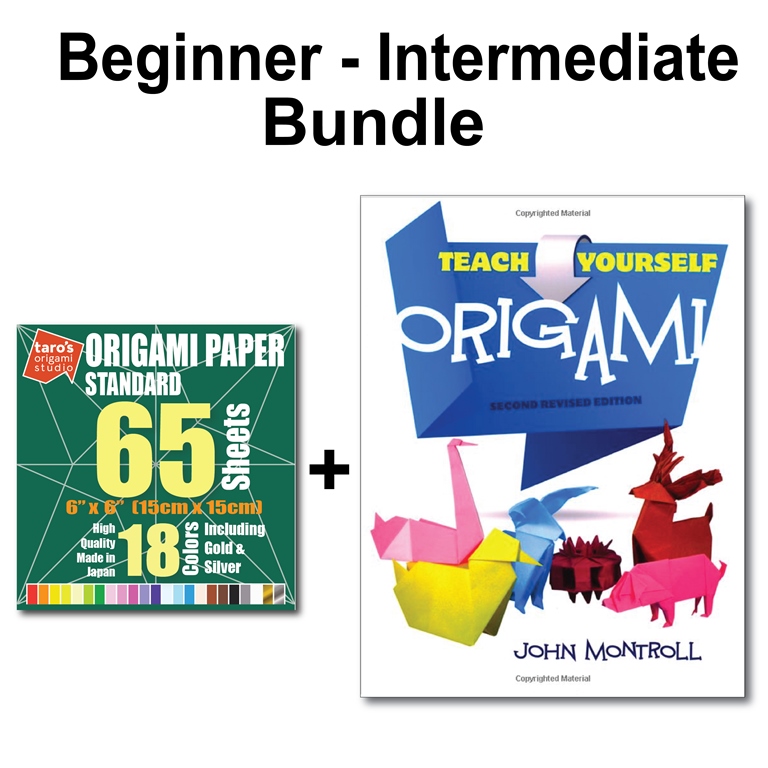 Pre-Intermediate Bundle
Taro's Standard Origami
"Teach Yourself Origami" Book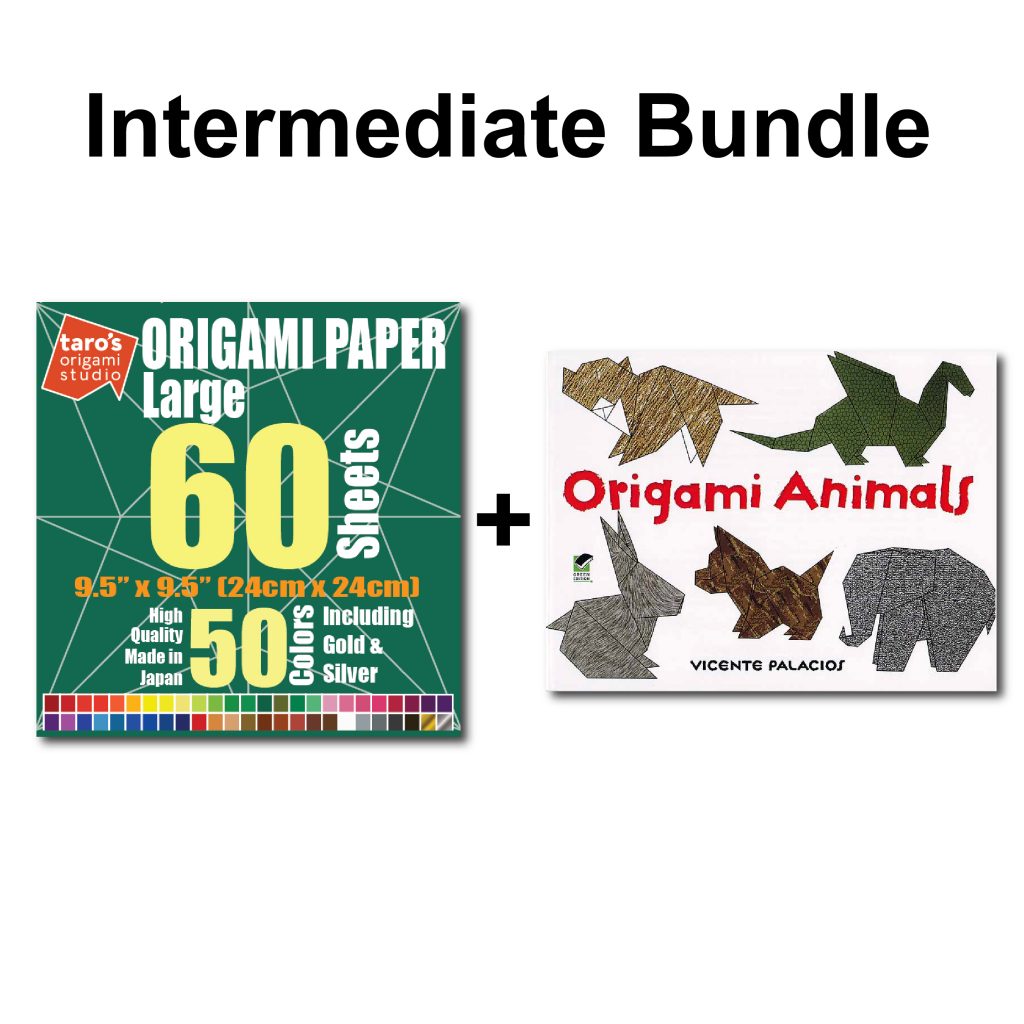 Intermediate Bundle
Taro's Standard Origami
"Origami Animal" Book
TANT
Standard 100 | Large | Jumbo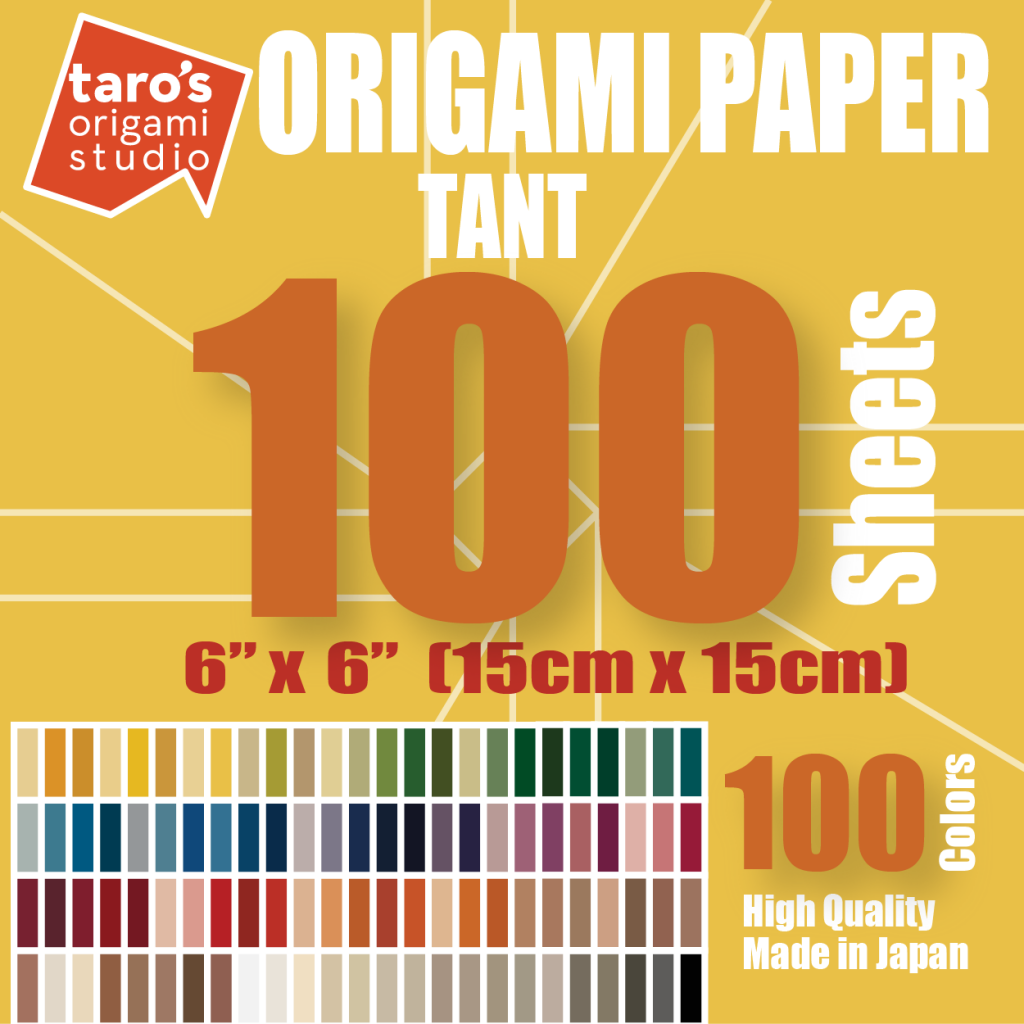 Tant Standard 100
15 cm (~6 inch) squares
100 sheets
100 different colors
DUO COLOR
Mini | Standard | Large | Jumbo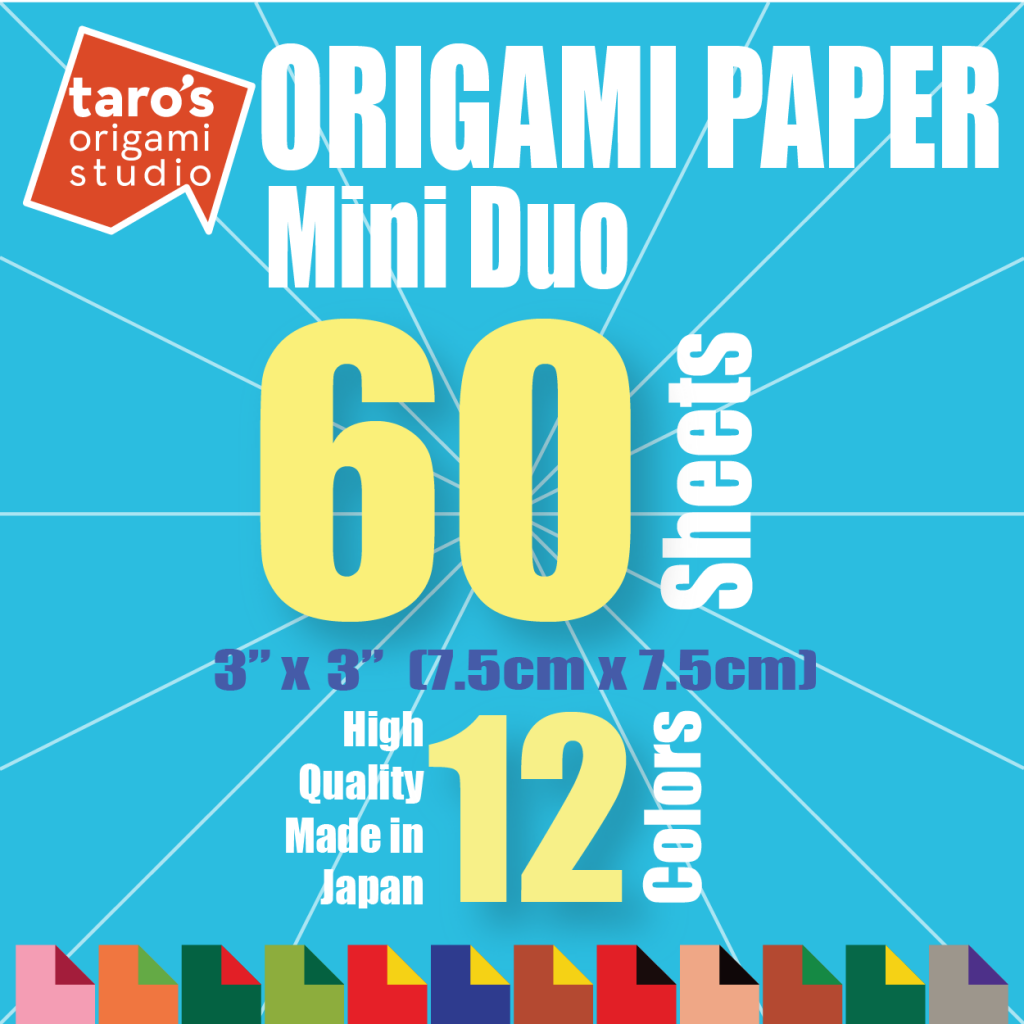 Duo Color Mini
7.5cm (~6 inch) squares
60 Sheets
12 different color combinations
Taro's Origami Studio
Where it all began. Learn about our studio spaces in New York City and San Francisco.
The Origami Concept Store
Shop for origami inspired products here.