The Path to Becoming a Teacher Using Taro's Origami Method
Named 'Best of' by New York Magazine and featured in New York Times and WABC, Taro's Origami Studio is a pioneer in developing an innovative Origami teaching method and utilizing cutting-edge technology.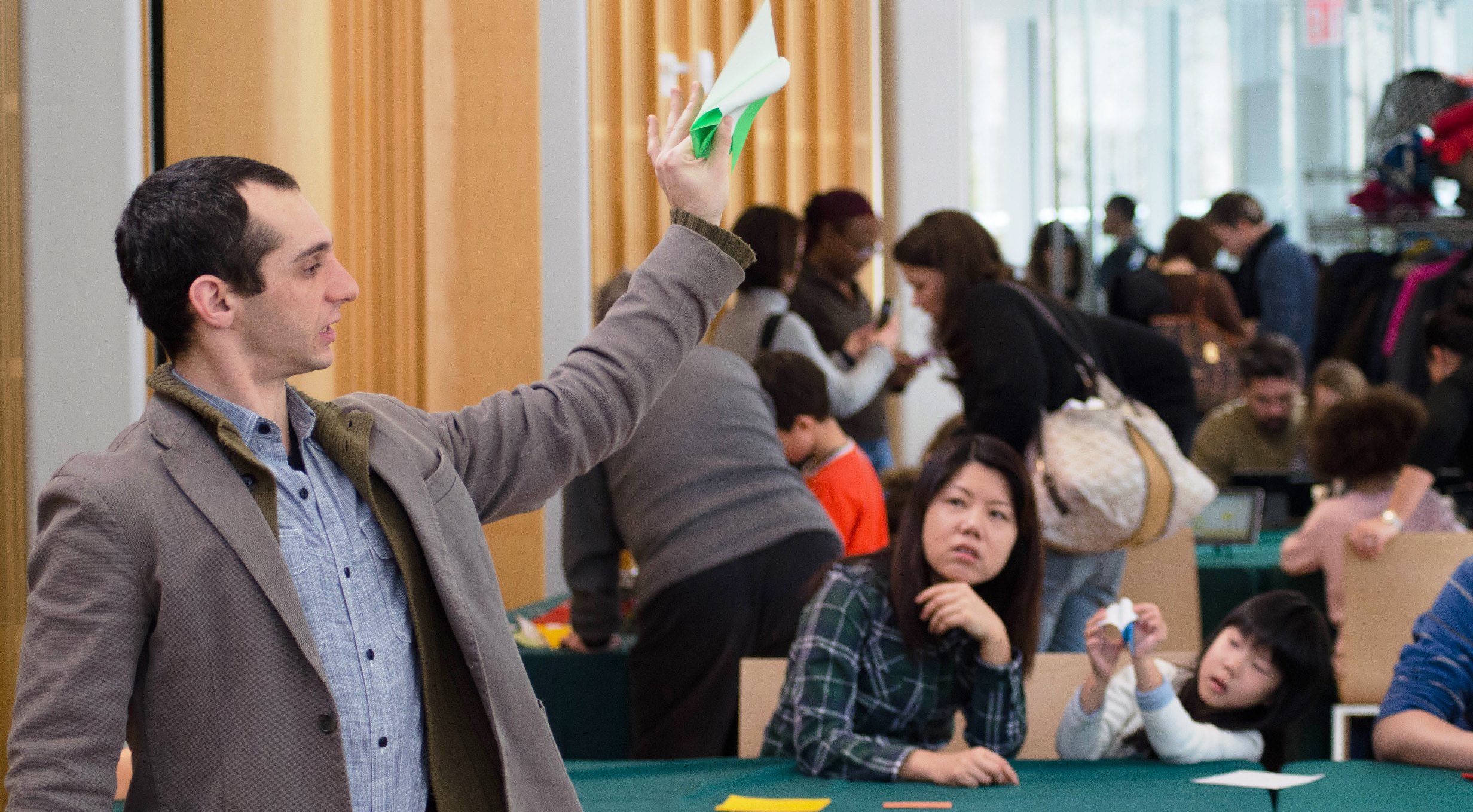 Get Taro's Origami Certifications
Designed and created by Taro's Origami Method(TM) Certified Instructors.
Get Taro's Origami Classroom Teacher Certification
Taro's Origami Studio licenses its unique teaching method, "Taro's Origami Method," to those interested in teaching origami professionally. Instead of teaching using the traditional method, which draws few connections between models, Taro's Origami Method stresses the fundamentals, grounding students with key skills in the "basic folds" that they can apply to folding any model with care and precision, read even the most complex diagrams, and even create their own unique models. This is where Taro's Origami Teaching Method excels. Built around the kyu (mastery level) system, it relies on progression through demonstration of mastery in the same way that many popular martial arts do. Karate awards different colored belts to represent a student's current level, or kyu. We have classified the basic folds one can make with a piece of paper as kata (the Japanese word for "form") according to difficulty so that students can logically and gradually advance to more complex and varied models.
A teacher with Taro's Origami Studio must follow Taro's Origami Teaching Method in teaching any origami model regardless of the instructional languages described in other origami materials that may be used. The teacher should identify and indicate which specific basic fold or folds, from 6th though 1st kyu, to use when folding the model that is taught in a lesson.
Please use the registration form on the left side of this page and send us an application. We ask applicants to finish our
Taro's Origami Artist Basic Certification Course
first and demonstrate their teaching skills by folding a model as if teaching someonel. An approved applicant is awarded a "Taro's Origami Teacher" status and is enabled to advance further. We want to observe engaging and clear teaching as well as technical mastery of the folds. Please apply when you think you are ready! Application fee is $300 including initial training, Origami Sensei App and 1 year Teacher Membership fee.
1. Taro's Origami teachers may teach using Taro's Origami Method in one of Taro's Origami Studios (located in Brooklyn, NYC and Oakland, CA), online, and outside of the studios as well, at places such as schools, libraries, museums, commercial places, parks, etc.

2. Taro's Origami teachers may teach using our Taro's Certificate Courses to others.

3. Taro's Origami Sensei software is available for you to facilitate teaching.

4. Taro's Origami Teachers can produce models and demonstration videos to teach online through our platforms. Magnetize opportunities are available. 5. Maintaining Taro's Origami Teacher status require you to join Taro's Origami Teacher Membership (for fee). 6. If you are a member of the Taro's Origami Teacher Membership, Taro's offer Taro's origami product for 30% off from its market price.