Taro's "Easy Origami" Certification Course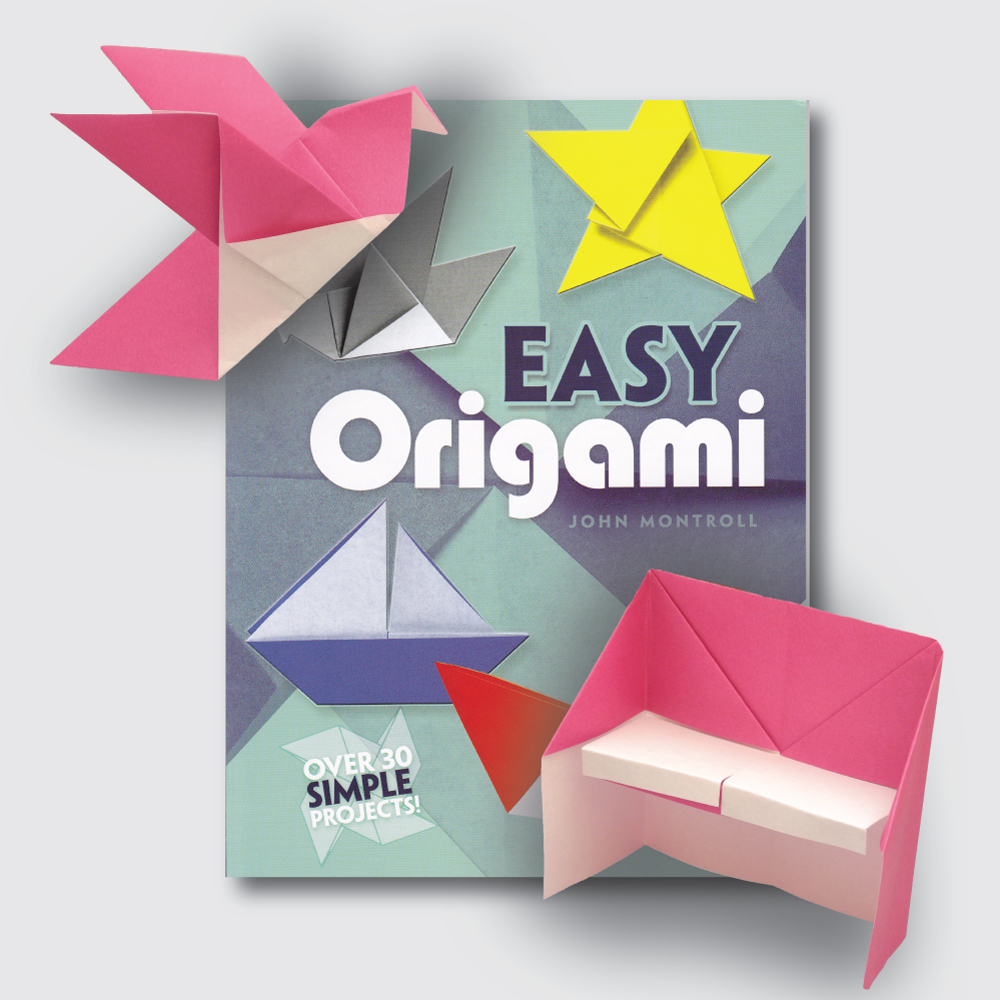 At Taro's Origami Studio by combining our featured books with our video courses we have created a unique and highly effective way to learn origami.
In this Taro's Origami Method "Easy Origami" Certification Course, candidates develop folding "Easy Origami" skills and teaching the same from our text book: Easy Origami by John Montroll (Dover Publishing).
After completion of purchase this course, we will mail you the Easy Origami book. (If your delivery address is different than the billing address, please indicate that in the Comments box at checkout.)
Thank you for joining the Taro's Origami folding community!
BOOK DESCRIPTION
MODELS COVERED IN THIS COURSE
COURSE DESCRIPTION
First: Take on-site or online Introduction course to Taro's Origami Method System
Either (1) an introduction on-site class at Taro's Origami Studio either in New York or Oakland or (2) a monthly Webinar introduction class (offered 3rd Sunday of each month or by an appointment) or (3) individual video class according to you your time availability.
Second: Take video lessons
Move to "Curriculam" tab in this page and take any video classes. Finish at least 17 on-line lessons.
Third: Completion
Completion of this course requires submission 15 models at your choice from the text book.
Support

On-site support at Taro's Origami Studio in New York or Oakland or video conference support by Taro's Origami teachers.
Certificate Benefits:
-Taro's certificate will prove your origami ability.
-We offer teaching support for candidates completing the Certificate with once-a-month community group at Taro's Origami Studio either in New York or Oakland.
-We offer once-a-month webinar for teaching tips and Q&A
-Entry fee discount for an future Exhibition/Convention/Competition opportunity at Taro's Origami Studio.
ABOUT TARO'S ORIGAMI METHOD
Taro's Origami Method is a unique approach to the teaching of origami. For decades, origami has been taught one model at a time, with diagrams that can be difficult to understand.  Instead, our method uses video instructions to teach all of the different folds used in origami.  By learning these building blocks, our students can better understand and recognize the relationships between origami models.  Standard Japanese origami methods are limited to learning one individual model at a time, but by teaching all of the folds as a whole, we aim to create lifelong origami lovers that can fold anything they like.
Course Features
Lectures

31

Quizzes

0

Duration

3 hours

Skill level

Yellow ( 6-Kyu), Orange (5-Kyu)

Language

English

Students

0

Certificate

No

Assessments

Yes