Workshop at Rikumo Philadelphia: Origami Wet-Folding with Taro Yaguchi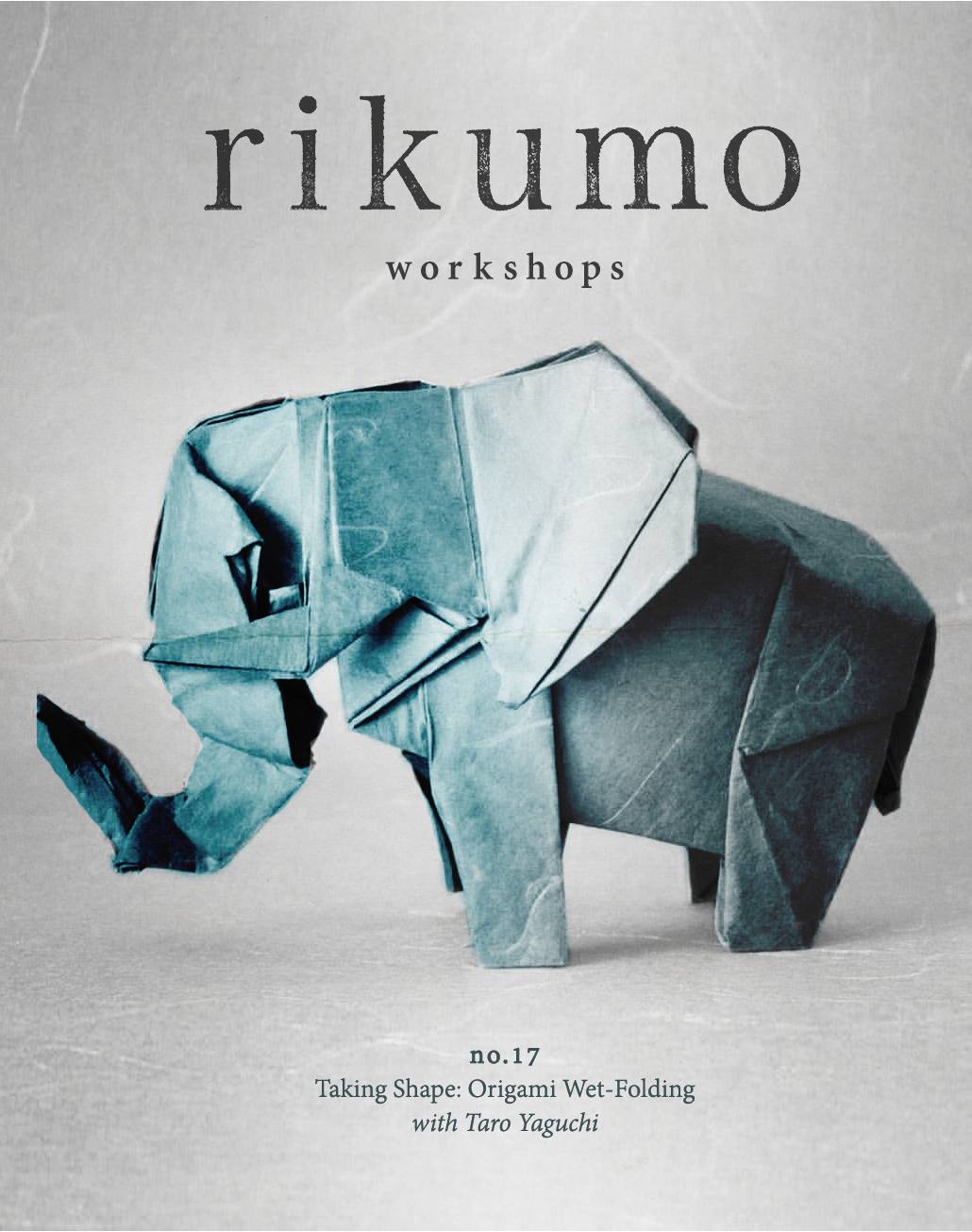 The Joys of Origami
Think of origami, and images of intricately folded and angular swans and flowers often come to mind. However, during last month's workshop, we learned that it can be so much more. On a bright and sunny Saturday in August, we hosted origami expert Taro Yaguchi for a hands-on demonstration of origami 'wet-folding'.
Wet-folding is a somewhat advanced technique that consists of wetting specialized origami paper so it can be manipulated more easily. The technique, developed by legendary origami expert Akira Yoshizawa, results in pieces that have structural integrity and can hold curved forms.
How To Wet-Fold
To perform wet-folding, it is advised to use slightly thicker paper (in our case we used special "Tant Origami Paper" that is thicker and more textured than typical paper) in order to prevent tears and fraying once wet. To help the paper hold its form, a small amount of water-soluble adhesive (in our case methylcellulose) is added. The 'sized' water is added to the paper and can be folded normally from there. Once the figure begins to take shape, the paper can be structurally manipulated and frozen in place with a quick blast of warm air from a hairdryer.
Thank you to Taro Yaguchi for sharing his love of origami, and to our amazing customers who came out to try wet-folding firsthand. Keep up with our workshops here, and be sure to join us for the next one!
About Taro Yaguchi
Taro Yaguchi's love for paper developed as a child growing up in Japan. His grandfather was involved with the business of washi, traditional Japanese paper. How a plant could be transformed into a shiny, thin yet strong fiber always captivated Taro. His respect for paper, plants, and nature grew, which in turn grew into his love for folding origami and opening origami studios. He also currently runs a multinational patent law firm with offices in the U.S.
and Japan.
Taro's Origami Studio is one of the premier origami studios in the United States. With locations in both Brooklyn New York and Oakland California, they have worked with clients across the globe on projects ranging from advertising models, to movie premiers, and trade show presentations. Their client list includes: Chase Bank, NBC Universal, Uniqlo, David Yurman, Simon Malls, Jimmy Choo, Pinterest, and AirBnB. Taro's Origami Studio is dedicated to spreading the art and expression of origami to people of all ages around the world.
WORDS BY SAM GEAN
PHOTOS COURTESY OF KAZ MORIHATA